Tooling for machining handle scales.
---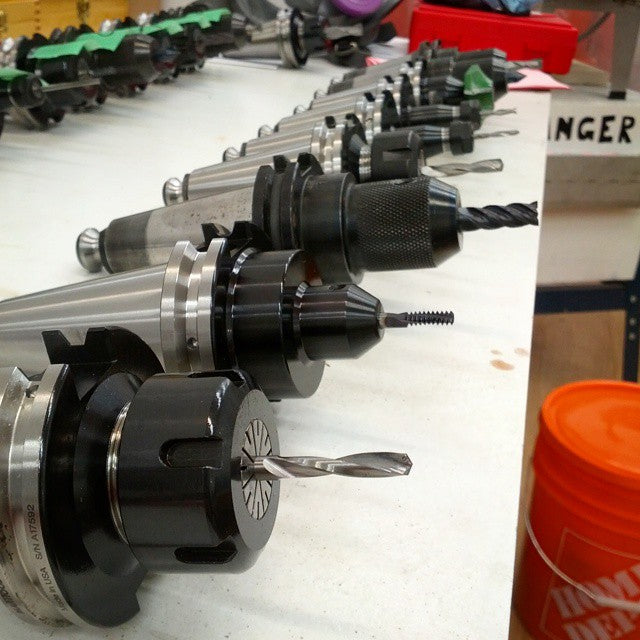 Setting up all the tooling for machining the handle scales! It requires 9 separate tools to make them in an accurate and quick manner!
It takes 8 tools to machine the blade and tang, and a few more will be required to machine the sheaths. All of that combined means I've already run out of space in the toolchanger on the VMC! Crazy!
I'll solve that issue by setting up different 'sets' of tooling which will be loaded for a specific part of the production process, a little less convenient but it should work out well!
#cnc #instamachinist #knifeclub #knifemaking
Photo by Aaron Gough on June 27, 2015.
See the original post and comments on Instagram