Glamour shot of a 4" Resolute!
---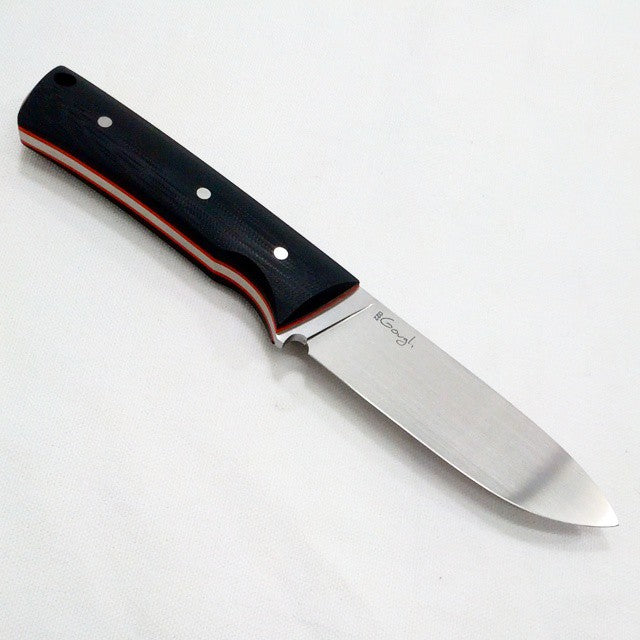 One more glamour shot of this one! It's a 4" Resolute with black and orange G10 handle scales.
Blade is 5/32" thick A2 tool steel at 62.5HRC, full flat ground to about 0.014" behind the edge.
I love A2, even that hard and that thin the blade can still chop and baton through hardwood with no problems!
#knifeclub #knifemaker #knifeporn #knifemaking #usnstagram
Photo by Aaron Gough on January 20, 2015.
See the original post and comments on Instagram