First bevel machining fixtures!
---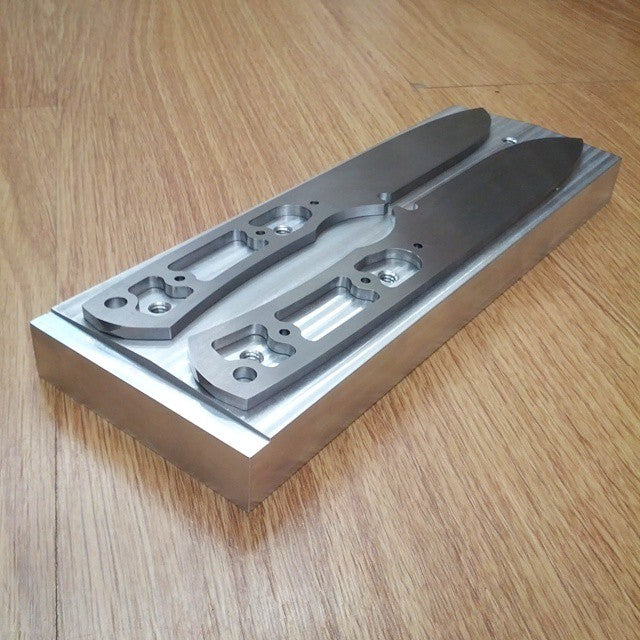 The finished bevel fixture. It holds two blades at a time so the the bevels can be partially milled on the CNC.
There are locating pins to precisely position each blank. There will be clamps that go on top at the tang and at the tip to hold everything in place during machining.
Pleased with how it's come out so far! Whether or not the process will actually work is still an open question! I'll find out soon!
#knifeclub #knifemaking #cnc #instamachinist
Photo by Aaron Gough on June 23, 2015.
See the original post and comments on Instagram